Watch Rudy Giuliani's Full Speech
---
– GET YOUR TRUMP GEAR –
Donations: $2/ea. for bumper stickers and $5/ea. for yard signs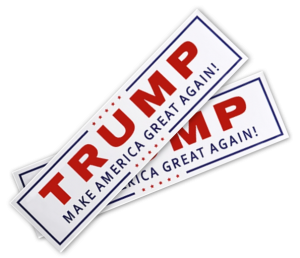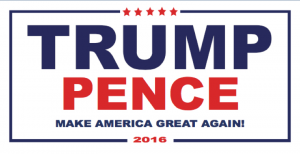 ---
– FULL TEXT –
Remarks as prepared for delivery according to a draft obtained by POLITICO Thursday afternoon.
Friends, delegates and fellow Americans: I humbly and gratefully accept your nomination for the presidency of the United States.
Together, we will lead our party back to the White House, and we will lead our country back to safety, prosperity, and peace. We will be a country of generosity and warmth. But we will also be a country of law and order.
Our Convention occurs at a moment of crisis for our nation. The attacks on our police, and the terrorism in our cities, threaten our very way of life. Any politician who does not grasp this danger is not fit to lead our country.
Americans watching this address tonight have seen the recent images of violence in our streets and the chaos in our communities. Many have witnessed this violence personally, some have even been its victims.
I have a message for all of you: the crime and violence that today afflicts our nation will soon come to an end. Beginning on January 20th 2017, safety will be restored.
The most basic duty of government is to defend the lives of its own citizens. Any government that fails to do so is a government unworthy to lead.