Friends,
In February, we celebrated Black History Month and the numerous legacies that shaped the Republican Party and our country's history and culture. The Republican Party of Texas (RPT) was founded by a bold group of African American leaders at the Harris county courthouse during the hot summer months 152 years ago. We remain committed to remembering the lasting legacy the African American community had and continues to have on our party. We remain as committed today to the fight for freedom and liberty for all as the party was here in Texas at its founding. It is a message – a message of freedom and opportunity – that we take to every corner of our great state.
Last month the RPT shared the exciting launch of our new podcast – Let's Talk Texas! The show is a weekly discussion on news, politics and hot topics facing the state and country Jordan Overturf and I host the show. The podcast is available on iTunes, Spotify, and Google Podcast. Be sure to follow @LetsTalkTexas on Twitter and @letstalktexaspodcast on Instagram to get the latest news and hear the latest program!
Following our huge Special Election victory in late January in House District 28, I was honored to attend the swearing in for Representative Gary Gates at the Texas State Capitol. Representative Gates' victory served an excellent test run of our Victory plan – a plan we have been refining through 2019. Despite focused Democrat efforts and $2 million spent on their side, we doubled the margin of victory from 8 percent to 16 percent in a critical suburban district. This is the type of trouncing we can continue to expect if we are able to continue executing on our Victory plan for November. Representative Gates worked incredibly hard as a candidate, and that was absolutely crucial in his election. I have no doubt he will represent the people of HD 28 well in the Texas House.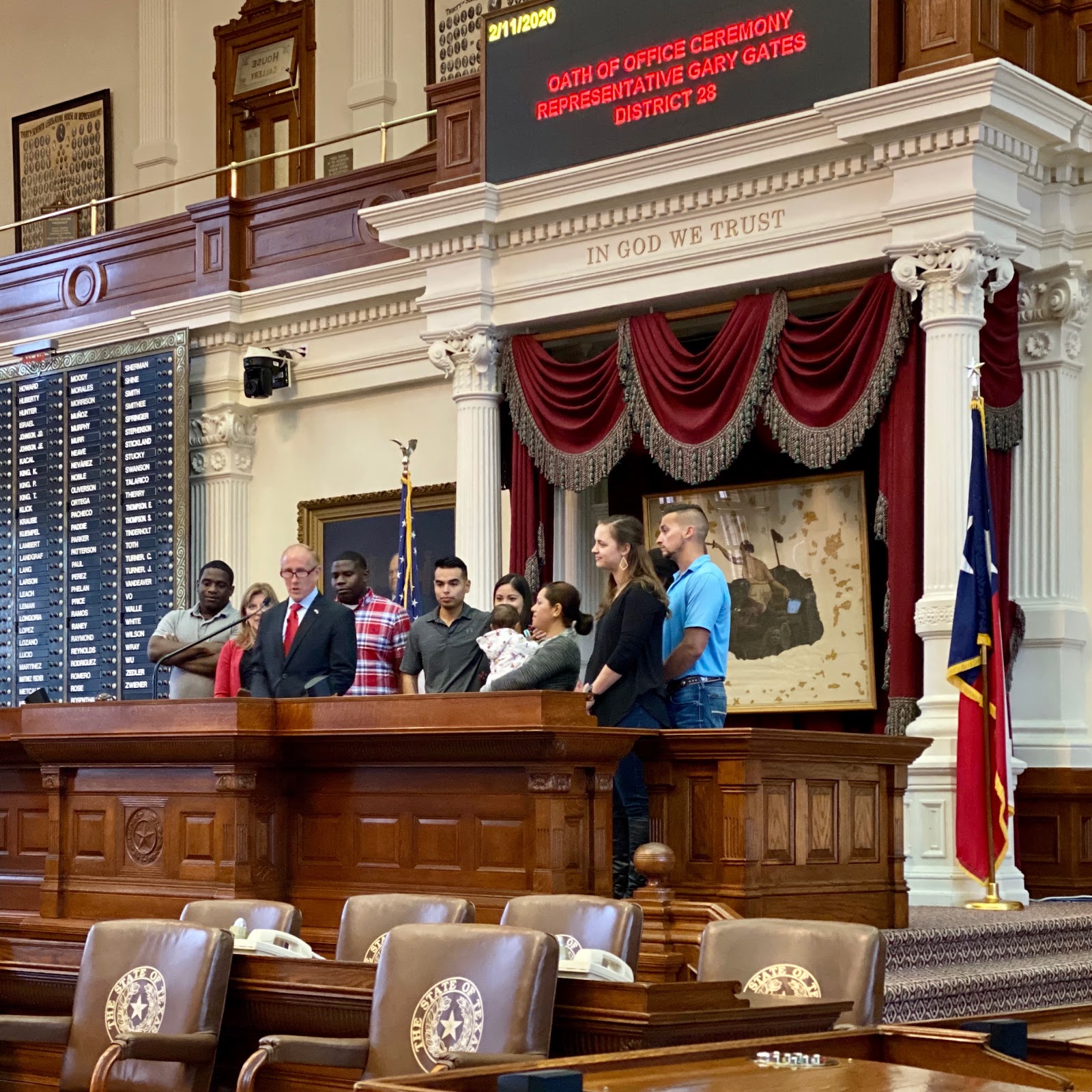 I had the pleasure of attending Reagan and Lincoln Day Dinners across the state this month in Denton, Guadalupe, Rockwall, Upshur and Coryell Counties It was excellent to visit with grassroots activists and elected officials from all levels of government who are coming together to work towards one common goal – keeping Texas red. Thank you to all of those who attended Reagan and Lincoln Day events across the state. Your involvement is vital to the Republican Party's success in 2020.
Finally, we ended the month with the second board meeting for our RPT Volunteer Engagement Project. Former RPT Chairman Steve Munisteri and RPT Political Director Mitch Carney delivered outstanding news that we are well on our way to achieve our ambitious voter registration and volunteer engagement goals.
Here is big news from the meeting! By late February, we had already registered 50,000 new Texas Republicans on our way to our 100,000 goal – and we had done so at a much lower cost than we'd budgeted.
We are firing on all cylinders as we look ahead to the General Election in November!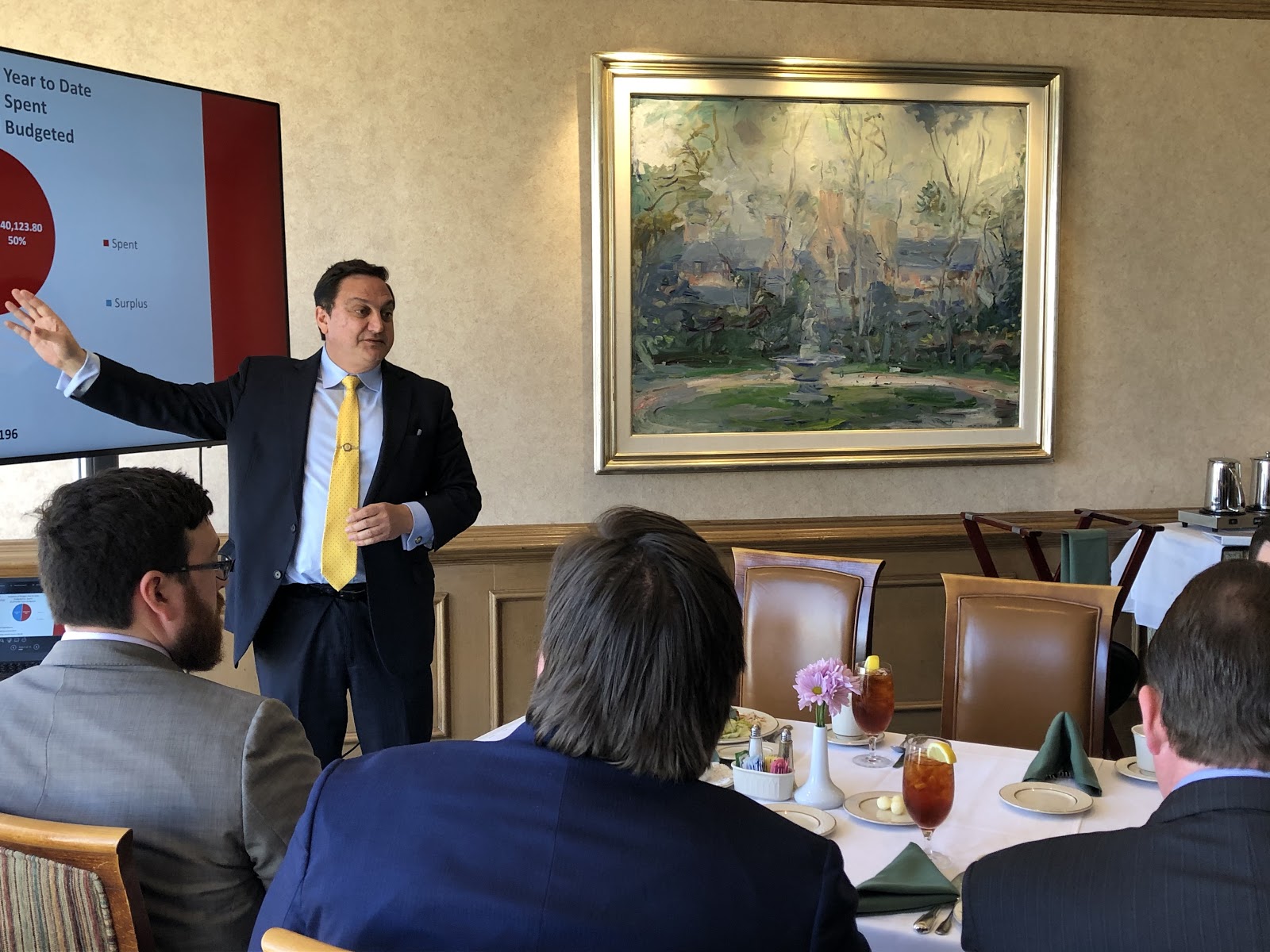 Other pictures from some of the many events and activities in February: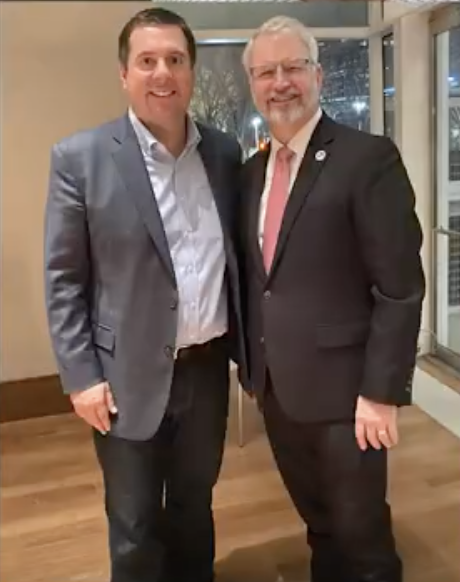 Attended a reception in Dallas with California Congressman Devin Nunes. It's always great to visit with Republicans across the country.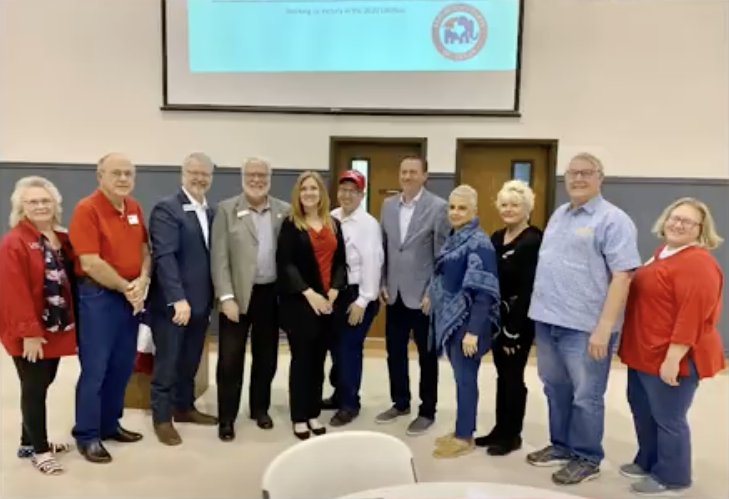 Traveled to Gonzales county – home of the Gonzales flag and immortal "Come and Take It" message – where I spoke at a Senate District 18 training event on how we will keep Texas red in 2020.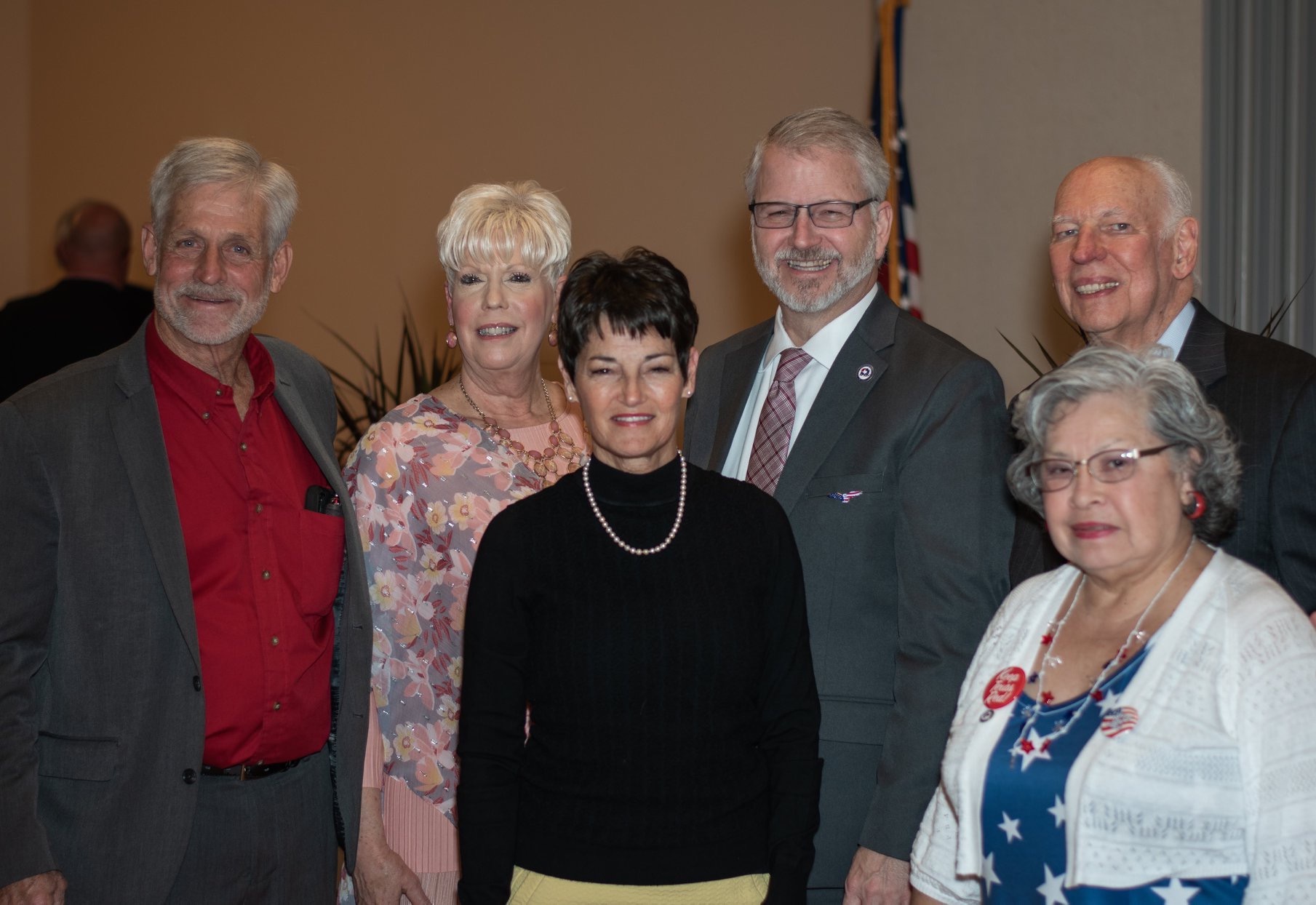 Attended the Guadalupe county Lincoln Day Dinner.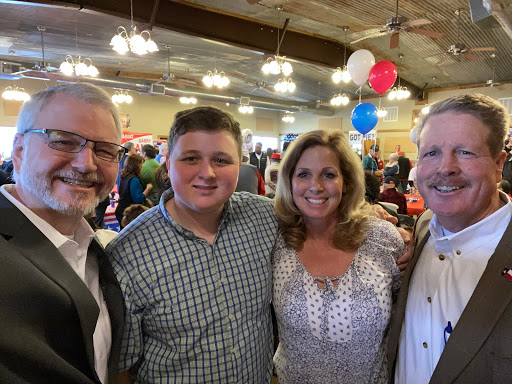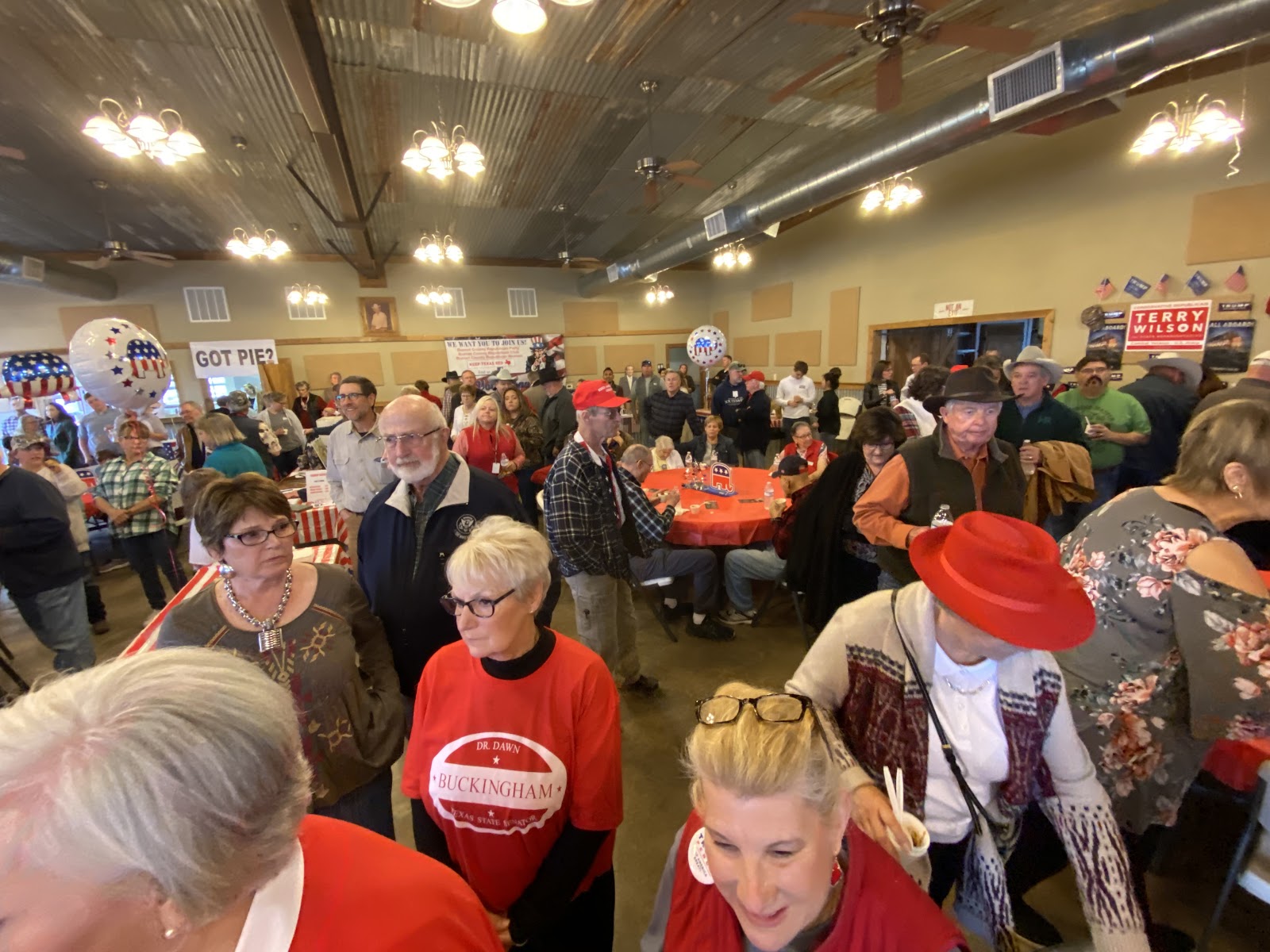 Attended the Burnet County Chili Cook Off
Celebrated Presidents Day with Congressman Roger Williams at the Johnson County Republican Party.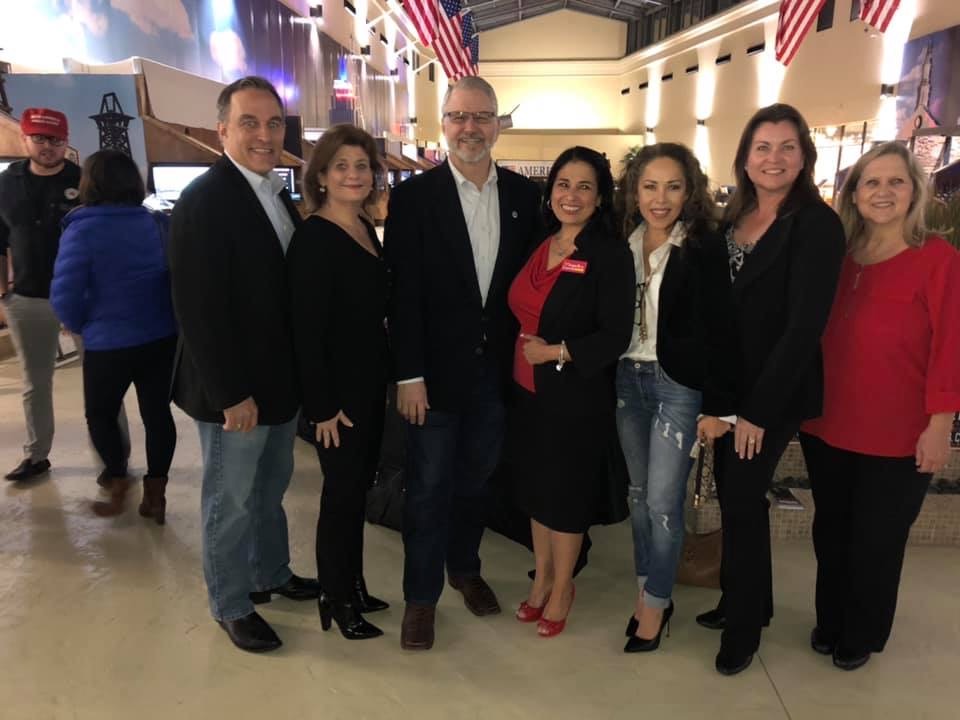 Spoke at the Greater Katy Area Republicans "Get Out the Vote" rally. It's exciting to see Republicans across the state getting fired up to head to the polls in 2020.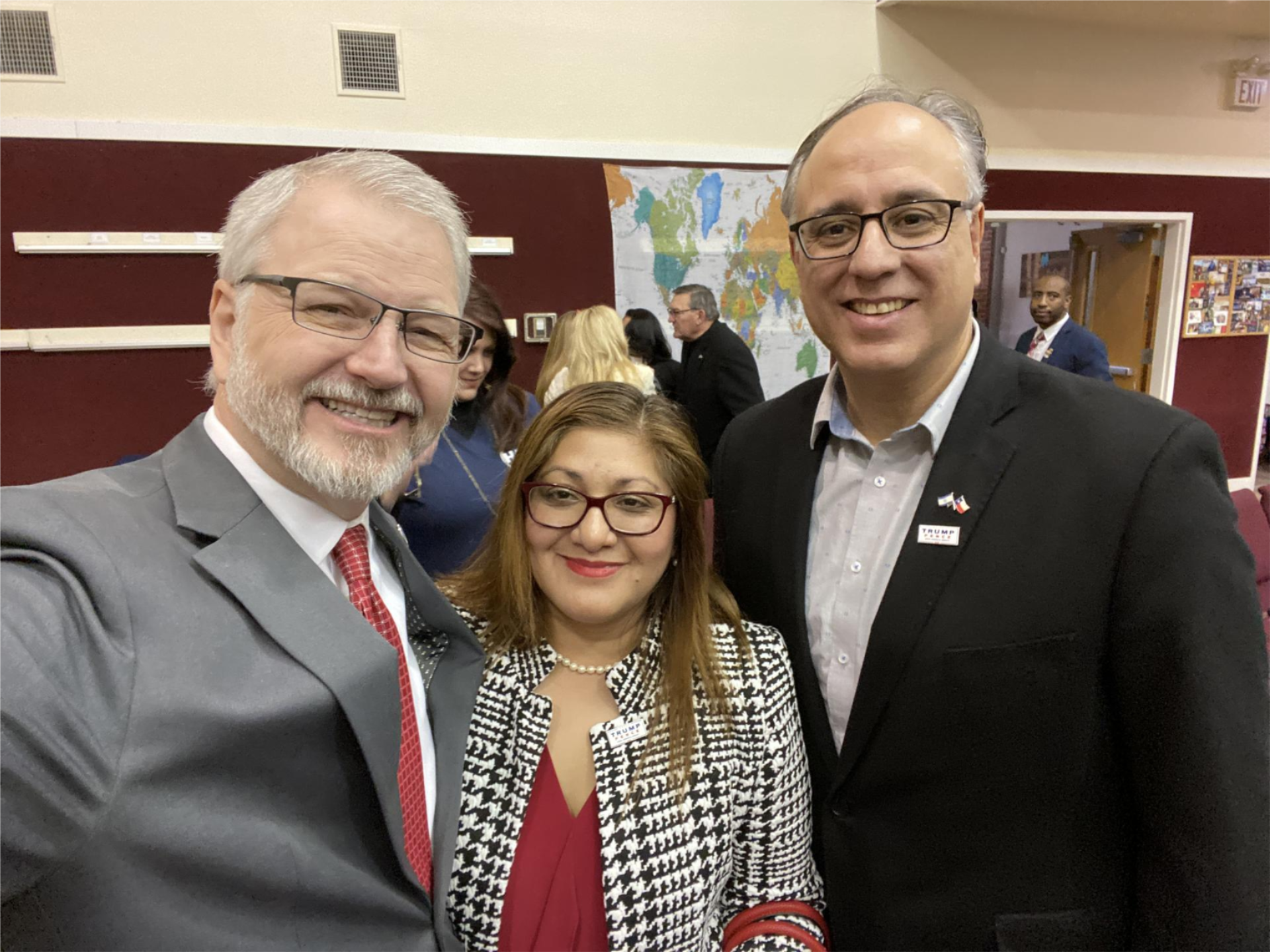 Had the pleasure of sharing my Christian testimony and speaking at the Faith Assembly in Fort Worth.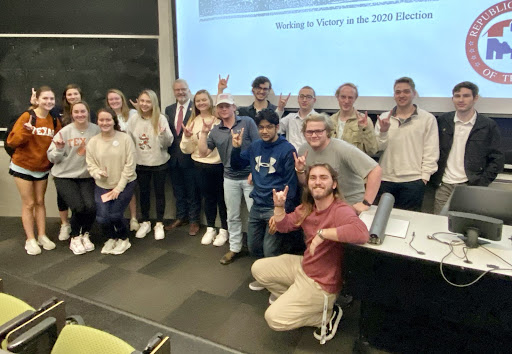 Presented the Red Alert Presentation to an excited group of Texas Longhorns at UT's College Republican Monthly Meeting
RPT's Weekly Updates:
News Articles:
02.06
02.11
02.18
02.23
02.24
02.26
02.27
02.28
Press Releases
We have accomplished an unbelievable amount as we prepare for 2020, but there is so much more to do. To help us keep Texas red, please text VEP to 72000 now and we'll get you plugged in.
Also, if you want to be in the loop on news about your Texas Republican Party and elected officials, text TXNEWS to 72000.
The stakes could not be higher this year, but we have proven that our plan is working and as long as everyone does their part, we will continue to win in Texas and leave an even brighter future than the one we inherited. We are not tired of winning yet!
Sincerely,

James Dickey
Chairman, Republican Party of Texas
P.S. If you received this monthly update email as a forward, be sure to sign up here to receive your own!
P.P.S. Donate today to help us on the road to 2020 so we can protect Texas' 38 electoral votes and win the White House again!
The post Update from Chairman Dickey, February 2020 appeared first on Republican Party of Texas.