The Republican Party of Brazos County is pleased to announce its 2019 Reagan Dinner and Fundraiser

Tuesday evening, April 23rd at the Ice House on Main, located in Historic Downtown Bryan.
Featuring Congressman Dan Crenshaw serving as keynote speaker

INDIVIDUAL TICKETS (Coming 4/1)
---
About Keynote Congressman Dan Crenshaw
Lieutenant Commander Dan Crenshaw (Retired) is the Representative for Texas' 2nd Congressional District. Dan is originally from Houston, Texas, and a proud 6th generation Texan. His father's career in the Texas oil and gas industry moved his family all over the world, including Ecuador and Colombia. As a result, Dan is fluent in Spanish. From an early age, Dan knew that he wanted to serve his country with the most elite fighting force in history: the U.S. Navy SEALs. Dan graduated from Tufts University in 2006, where he earned his Naval officer commission through Navy ROTC. He immediately reported to SEAL training in Coronado, CA, where he met his future wife, Tara, just a few months later. After graduating SEAL training, Dan deployed to Fallujah, Iraq to join SEAL Team Three, his first of five deployments overseas.
On Dan's third deployment in 2012, his life changed forever. After six months of combat operations, Dan was hit by an IED blast during a mission in Helmand province, Afghanistan. He was evacuated and awoke from his medically induced coma learning that his right eye had been destroyed in the blast and his left eye was still present, but badly damaged. Dan was completely blind and the doctors did not believe he would ever see again. Tara stood by him every day and night, keeping the faith and praying he would see again. After several difficult surgeries, he eventually regained sight in his left eye, a miracle according to the head surgeon. Dan refused to quit and went on to deploy twice more, first back to the Middle East in 2014 and then South Korea in 2016.
Dan was medically retired in September of 2016, after ten years in the SEAL Teams. He left service with two Bronze Stars (one with Valor), the Purple Heart, and the Navy Commendation Medal with Valor, among many other recognitions. Soon after, Dan completed his Master in Public Administration at the Harvard Kennedy School of Government. In September of this year, he was back in Houston, volunteering for days on end in areas of Katy devastated by Hurricane Harvey. He saw first-hand the unthinkable losses that his neighbors suffered, but he also saw Texan grit and resilience. He wanted to do more, and this November Dan and Tara decided that the best way to serve the people of Texas would be in elected office.
Dan can no longer fight on the battlefield, but he can bring the integrity, leadership, vision, and tenacity learned in the SEAL teams to fight in Congress for common sense policies that ensure our nation's prosperity and security, represent our Judeo-Christian values, and again give Texans a reason to be proud of their leaders.
---
2019 Reagan Day Dinner Details
Keynote Speaker: Congressman Dan Crenshaw
Tuesday, April 23, 2019
VIP Reception with Dan Crenshaw begins @ 5:30pm (Must have VIP ticket to enter)
Individual Ticket holders may arrive @ 6:15pm (Must have dinner ticket to enter)
Dinner and Program @ 6:45
Live Auction @ 7:15pm
Location: The Ice House on Main
Dress is Business Casual
Parking: Complimentary Valet Parking Available
Questions: Email gro.p1553325016ogsoz1553325016arb@o1553325016fni1553325016 or call HQ at 979-268-2308
---
If you would like to purchase a table or ticket in person you may do so by visiting the Republican Party of Brazos County main headquarters office located at 1640 Briarcrest Drive, Suite #122 in Bryan, Texas.  Monday – Friday 10:00am – 2:00pm or by appointment by calling 979-268-2308.  Checks and Credit Cards accepted.  No Cash.
Underwriting Opportunities:
Contact Oleta Shaw @ 979-255-6444 for sponsor & recognition options available
INDIVIDUAL TICKETS (Coming 4/1)
TABLE SPONSORSHIPS
For more information, please call 979-268-2308.
---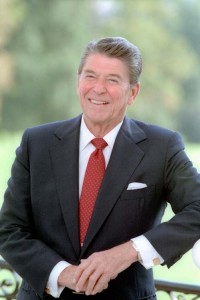 How can we not believe in the greatness of America? How can we not do what is right and needed to preserve this last best hope of man on Earth? After all our struggles to restore America, to revive confidence in our country, hope for our future — after all our hard-won victories earned through the patience and courage of every citizen — we cannot, must not, and will not turn back. We will finish our job. How could we do less? We're Americans.
President Ronald Reagan
State of the Union Address, January 25, 1984
---
Paid for by the Republican Party of Brazos Party, (www.BrazosGOP.org) David Hilburn, Chairman. Not authorized by any candidate or candidate committee. All solicitations of funds in connection with this event are by the Republican Party of Brazos County and not by any elected official or candidate.