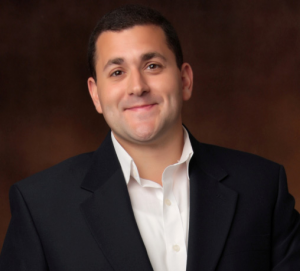 Internationally renowned Australian speaker, lecturer, author and media commentator Nick Adams will be at the Republican Party of Brazos County Headquarters Tuesday, July 2 at 6:00pm. Refreshments will be available.
From his media release:
He is best known for his work in the field of American exceptionalism, and is credited with a resurgence in the idea worldwide. Having authored two books, both held by the Library of Congress in Washington DC, his contributions conclude that the American success, power and influence of today rest strongly with the traditional family and biblical values of the nation yesterday.
Honorary citizen
Mr. Adams is a staunch defender of traditional marriage, and the rights of the unborn, and advocate of Christian leadership in all areas of life and industry. He has been at the forefront of the culture war, with his work featured across national media mediums in America, including CSpan, Fox News and Sirius XM Radio. Adams has received several state awards, including honorary citizenships in America.
As a professional speaker and entrepreneur, he has given major addresses in several countries. His work in the United States has seen him speak in more than twenty states, at conventions, corporate meetings, military bases, universities, high schools and churches. He is a survivor of childhood cancer, given at the age of sixteen months just a five percent
chance of survival.
Mr. Adams earned both undergraduate and postgraduate degrees at the University of Sydney. During his studies, Mr. Adams was publicly elected the youngest Deputy Mayor in Australian history in Sydney at the age of twenty-one. He is fluent in German.
His website is www.nickadamsinamerica.com.
Books
Nick is a successful and sought-after author, having published two books, with a third currently under negotiation.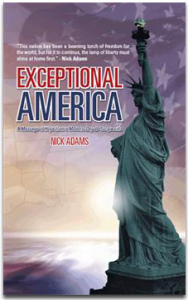 Exceptional America: A Message of Hope from a Modern-Day de Tocqueville
The worsening debt crisis, the plague of political correctness, and the threat to personal freedoms would make a lesser nation and her people crumble. Yet Americans possess an unrelenting desire for a better life, liberty, and the
pursuit of happiness. As Australian Nick Adams travels throughout America celebrating the character of her citizens and the causes she champions, he provides a historical roadmap, connecting our doggedly determined past with our uncharted future.
Exceptional America takes you into the heart of the nation as you rediscover that those ingrained qualities of her people that first made her a superpower are the same that make America so exceptional today, and the same that will
secure our destiny.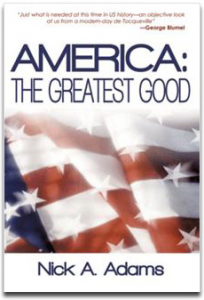 America: The Greatest Good
Is America the indispensable nation, and if so, what makes us unique? Sometimes it takes someone on the outside to help us answer those questions. Young Australian Nick Adams does this, with his analysis of America based on his travels stretching coast to coast.
His fresh look at our culture is deep and his insights brilliant, examining everything from patriotism to Christianity. The conclusions in America: The Greatest Good are profound, and leave the everyday American with a
refreshed and newfound appreciation their nation.
Free preview available here
Writing
Adams is also a regular columnist for both WND.com and PatriotUpdate.com, an initiative of Liberty Alliance.
Major Addresses
Some of Nick's major addresses include:
Live C-SPAN Coverage- Special Address to Austin Republican Women, Texas 2012
Arizona NRA Centenary Celebrations 2012, Phoenix, Arizona 2012
Texas GOP State Convention 2012, Fort Worth, Texas 2012
FreedomFest, Las Vegas, Nevada 2012
The Citadel Military College, Charleston, South Carolina 2012
Denton County Lincoln-Reagan Day Dinner, Dallas, TX 2011
Walmart/Bentonville Chamber of Commerce, Bentonville, Arkansas 2010
Ground Zero, New York 2009
For a full list, and speaking map, please visit http://www.nickadamsinamerica.com/activity.html.
Key Video Links- Media and Speeches