Brazos GOP is pleased to announce its 2017 Reagan Day Dinner will be held Thursday, January 26th at the Hilton with Pete Hegseth serving as keynote speaker. Nick Adams will serve as emcee.

"All great change in America begins at the dinner table." President Ronald Reagan
INDIVIDUAL TICKETS
TABLE SPONSORSHIPS
---
About Keynote Pete Hegseth
Pete Hegseth is the author of the highly-acclaimed new book—In The Arena—as well as a Fox News Channel contributor, appearing regularly as a correspondent and guest co-host for the network's morning show, Fox & Friends. He also appears frequently on The Kelly File, Outnumbered, America's Newsroom and Happening Now. Pete is also a frequent contributor on FoxNews.com and National Review Online.
Pete is an Army veteran of the wars in Afghanistan and Iraq, and was also a guard at Guantanamo Bay. He holds two Bronze Stars and a Combat Infantryman's Badge for his time in Iraq and Afghanistan. In 2012, Captain Hegseth deployed to Afghanistan with the Minnesota Army National Guard where he was the senior counterinsurgency instructor at the Counterinsurgency Training Center in Kabul. Before that, First Lieutenant Hegseth deployed to Iraq with the 3rd Brigade of the 101st Airborne Division for their 2005-2006 tour, serving as an Infantry Platoon Leader in Baghdad in 2005, and as a Civil-Military Operations officer in Samarra in 2006. A year before that, Second Lieutenant Hegseth served in Guantanamo Bay (JTF-GTMO) with his New Jersey Army National Guard unit from 2004-2005. Pete was recently promoted to the rank of Major, and is currently in the Individual Ready Reserve. Read More
---
About Emcee Nick Adams
Born and raised in Australia, Nick Adams immigrated to America in 2016, with the United States government recognizing his "extraordinary ability." Nick's first challenge came at sixteen months when he was diagnosed with Stage IV Neuroblastoma, a rare form of childhood cancer, and given just a five percent chance of survival. He defied the odds with a tenacity that would become a hallmark of his life.
This early adversity indelibly shaped his life. As Nick wrote: "It taught me to hope. It taught me to dream. That anything is possible. That no hurdle is too high, no burden too great and no obstacle insurmountable. That every day I breathe is a day that I am in credit and I won't let a second go to waste." Since these early trials, Nick has been blessed with great success in life.
He attended the University of Sydney, earning both undergraduate and postgraduate degrees. While studying, he was publicly elected the youngest Deputy Mayor in Australian history in Sydney, at the age of 21. Read More
---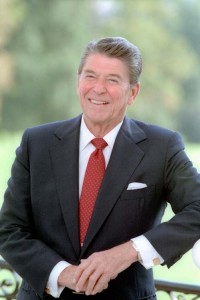 How can we not believe in the greatness of America? How can we not do what is right and needed to preserve this last best hope of man on Earth? After all our struggles to restore America, to revive confidence in our country, hope for our future — after all our hard-won victories earned through the patience and courage of every citizen — we cannot, must not, and will not turn back. We will finish our job. How could we do less? We're Americans.
President Ronald Reagan
State of the Union Address, January 25, 1984
---
2017 Reagan Day Dinner Details
Keynote Speaker Pete Hegseth
Emcee Nick Adams
Thursday, January 26, 2017
Hilton
801 University Dr. East, College Station, TX 77840
VIP Reception: 5:30-6:30 p.m.
Cash Bar Opens: 6 p.m.
Dinner & Program: 6:30 p.m.
Dress is Business Casual
---
INDIVIDUAL TICKETS
TABLE SPONSORSHIPS
For more information, please call 979-268-2308.